2. Some clients thought the Efficiency Coaching wasn't for them
3. That's what they said before becoming our clients
4. What our clients will tell you about us
5. One of the benefits of the Efficiency Coaching
6. How much more can you get done?
7. An important result of the Efficiency Coaching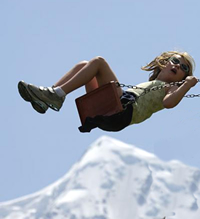 8. Efficiency Coaching improves staff motivation
9. How the Effiziency Coaching improves the personal life
10. A systematic upgrade for your mind
11. Why the Efficiency Coaching is the preferred choice
12. Is the Efficiency Coaching a good investment for you?
13. Do our clients feel comfortable recommending us?
"We Doubled Our Sales Volume Immediately"
"My business has exploded! June was the biggest month in company history; that was until we got to July and set a new record. I have never experienced growth like this. I had to purchase a new truck to keep up with our production demand and was able to pay cash for it! I have paid off all my credit lines, paid ahead on my loans and paid my insurance premiums in advance. When I received the executive coaching I had $30,000 just in credit card and line debt. That debt is totally gone and money is flowing in like never before. In fact I had to give myself a raise (a big one)."
Eric Davis, Tree Care Inc., Troy, OH, 45373
"After completing the training, we doubled our sales volume immediately and were able to more effectively target our precise buying public. Our marketing is now much more efficient in surveying, identifying and selling to those individuals who are most interested in buying our homes. We do not waste time or advertizing dollars (as we had in the past) on a public that is not qualified to purchase homes in our price range or interested in our location or product design. Currently, we are almost completely sold out of the present town home community, with only 6 homes remaining."
Kathleen Wiltsey, Licensed Real Estate Professional, Falls Church, VA, 22041
"I just wanted to let you know what has been happening to our clinic since you have delivered the "Efficiency Coaching" to myself and my wife, who is the CFO. We have had one weekly highest ever after the other and this resulted in the best month we've had since opening the clinic in 1978."
Lonnie Davis, DVM, Troy Animal Hospital/Bird Clinic, Troy, OH, 45373
"I just wanted to tell you that after your Efficiency Consulting our material sales and our overall sales were highest ever for any one quarter in our 18 years of business. Although you only did the consulting with me, the whole sales force was effected as I am directly over all the sales people."
John Chan, Executive Vice President, The Durable Slate Company, Columbus, OH, 43201
"I have noticed a tremendous change in our business following your work with him (Andy Stynchula). Upon completion of your program we noticed an immediate increase in the number of new patients in our office. The response was immediate. You finished working with him and the phones started ringing with people scheduling appointments."
Leanne Stynchula, Office Manager, Chiropractic Care, Vienna, VA, 23180
Management Partners International, Inc.
2907 Dover Lane Ste. 203, Falls Church, VA 22042
Phone/Fax: (703) 666.8160
Cell: 202.413.0856


Building a successful business is more than just being in the right place at the right time with the right service or product.
It's about learning how your business flows, how your systems need to work to help you build and achieve.
If you haven't made an appointment yet to speak to an Efficiency Expert
then contact us and get started moving in the right direction.